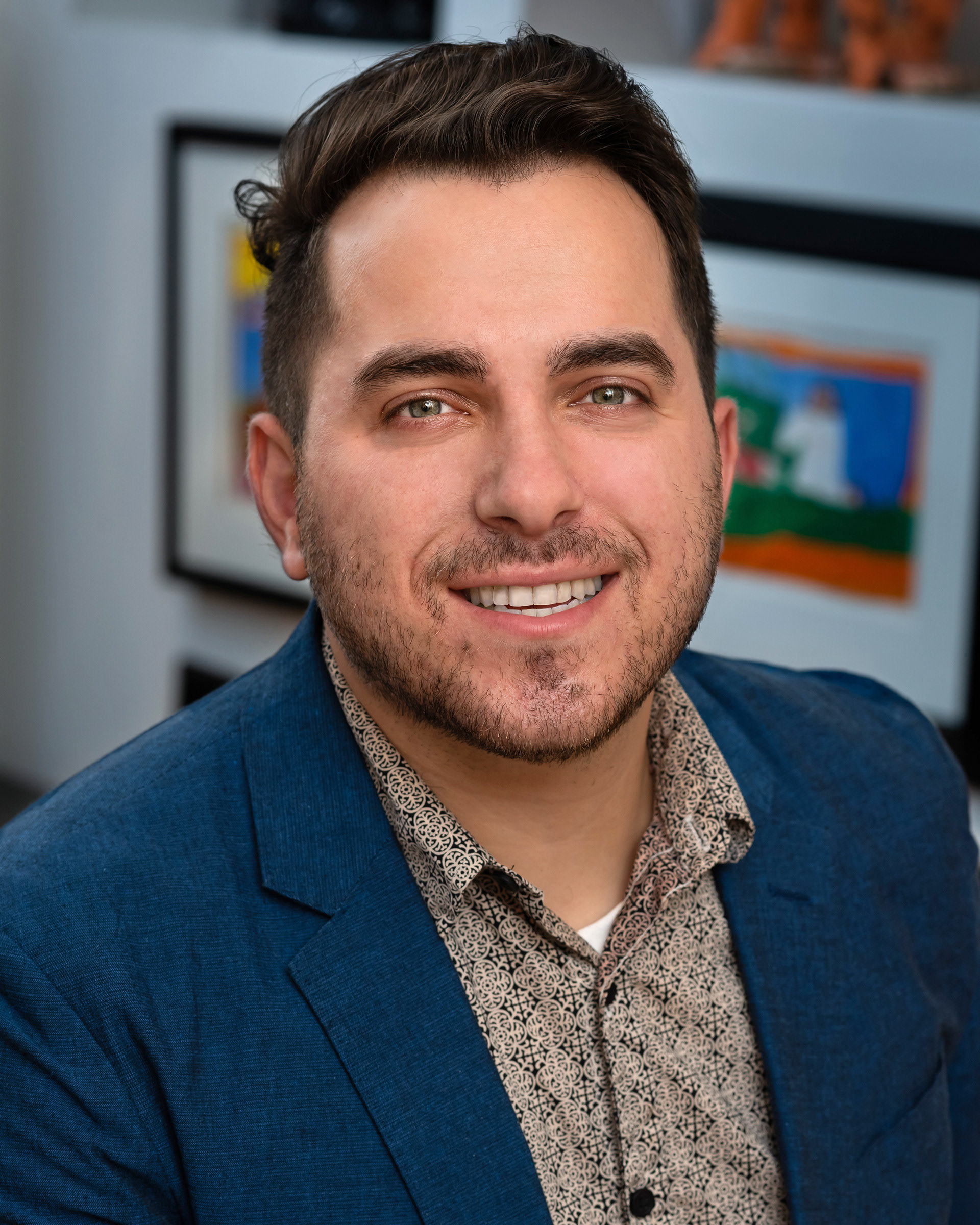 With over 9 years of experience working in-house at corporate and nonprofit organizations, and as a consultant with design agencies, I have developed a passion for mission-driven work. 
In the retail, non-profit, healthcare, and education sectors my specializations include identity systems and branding, motion graphics, editorial design and production, print and digital communications, special event materials, and marketing campaigns. 
I've worked with clients including The Brooklyn Hospital Center, the Bob Woodruff Foundation, St. Francis College, the New York City Police Foundation, and the LGBT Center of Raleigh. 
At The City College of New York and at the Fashion Institute of Technology, I teaches courses in design and typography.
SELECT ClientS 
American Friends of Magen David Adom




Ascendant Neighborhood Development


Atlantic Theater Company


Bob Woodruff Foundation




The Brick Church School




The Brooklyn Hospital Center




The City College of New York Alumni Association




Congregation Emanu-El




The Gold Foundation




The Jewish Daily Forward


Kenneth Cole Productions
Labyrinth Theater Company


LGBT Center of Raleigh




Lincoln Square Business Improvement District




Saint Francis College




The Nature Conservancy




New York City Police Foundation
TESTIMONIALS

"Having collaborated on projects for 3+ years, Yoni is efficient and takes the initiative to move things forward. He is continually educating himself on design history, keeping up with trends, and looking to expand his skill set. He understands design as a vital communications tool for business and is focused on producing results. And, he does all of this with a healthy dose of humor and wit!" — 
Tyler Bush, Creative Director, Jessica Weber Design
"Yoni and I work closely each year on the annual report for The Brooklyn Hospital Center for 4 years (2019 being the 4th year). He not only does a lovely job designing the book, but he's also an excellent point person--organized, communicative and a pleasure to work with!" —
Kim C. Flodin, Senior Director, Marketing and Communications at The Brooklyn Hospital Center
"

Yoni is extremely talented and I recommend him wholeheartedly! He's a true partner. He takes the time to understand my goals and expectations and works to overcome any challenges that arise. I've worked with him closely on a myriad of fundraising projects and events and he has helped me reach and exceed my fundraising goals every time with his impeccable work, creative genius and attention to detail." —
Angie Harrison, Director Of Development at the New York City Police Foundation
"There was no gap between my vision for my website and the reality that Yoni produced—how often does that happen? He was a pleasure to work with, and has great instincts, design skills and attention to detail." — Anne Lieberman, Development Consultant
"Yoni Weiss has been a stellar addition to our adjunct faculty in undergraduate Ad/PR major at The City College of New York over the past 4 years. He has refined our curriculum for the Ad/PR production course in InDesign and Photoshop and has helped our students tremendously in this area. Yoni is a highly knowledgeable and skilled professional who is also a highly effective and committed teacher. He is a huge asset to our program." —
Lynn Appelbaum, Professor, Advertising/PR Program Professor at City College of New York
"Yoni Weiss is a creative thinker and problem solver. We have interacted as professor/student and as art director/designer. I value my professional relationship with Yoni because he has consistently exceeded my expectations, suggesting new processes that have benefitted my clients and students. Yoni generously shares his professional knowledge and ideas with colleagues and fellow designers. One of Yoni's exceptional qualities is his focus on what is new and trending in our design industry; he has kept me current on many an occasion. Yoni has impressed me with his perceptions and insights, he is critical and articulate in his analyses. I have participated in portfolio reviews alongside Yoni where he has offered useful and incisive advice. And on more than one occasion, Yoni has helped me through a tight deadline with professionalism and aplomb. I have recommended him for more than one position and I would happily recommend him again." —
Ina Saltz, Author, Lynda.com/LinkedIn Learning; Professor, CCNY; Author: Typography Essentials; Body Type I & II